Today's theme is
monsters
! I have some gems for you. I actually have a huge soft spot for terrible 80's metal looking tattoos. There's something about the wonkiness that makes them awesome, but
only
if they are of really brutal monsters. Or maybe wizards.
I think this is a vampire dark elf zombie monster, but I am not really sure. Also, what is spearing the left eye? A tail of something even more sinister?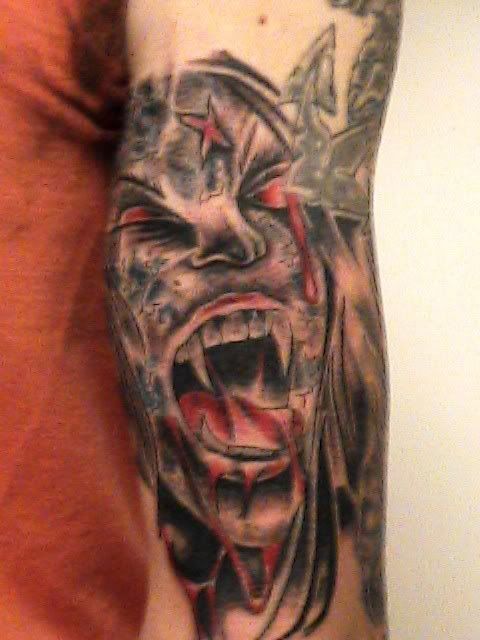 I actually kind of love this one. I can't figure it out! I think it has three heads, a bunch of bulging muscles, some horns, some hands doing
the claw
(my favorite), and the weirdest lower body I have ever seen.
This is the best hellhound-in-a-graveyard EVER, but only because he has a really wicked goatee. I think it is from Big Dogz Ink. The skull looking woefully upwards is a great bonus.