Horror tattoos, in one form or another...
First, the amazing back pieces: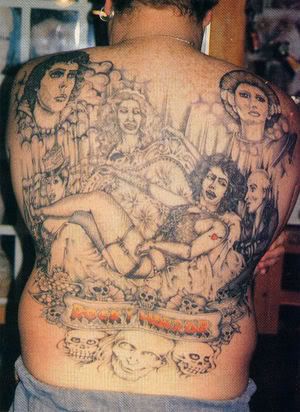 And second, the bad guys.
The shine on this one makes it hard to see, but to me it looks like a big blob of cow manure with teeth and horns attached to it.
Look at the shading in the hat. It's sooo scratched and uneven. And the skin is supposed to look messed up, but not like there are a million triangles glued to his face.