Yesterday was a very special day for me. My right sleeve is finished, after two years of working on it! My tattoo artist is Myles Karr, his website is
gloriousdeep.com
and he is amazing. We figured out that it has been about 50 hours of work overall. I love that it is so busy and crowded, it's like the awesome old fantasy/ biker tattoos I've been posting, but rad.
Anyway, here are some crappy cellphone pictures that I took this morning, and then some old pictures of the half sleeve. I'll try and get some better ones soon.
Here's one with my whole sleeve so you can get the general idea of how awesome the whole thing is together.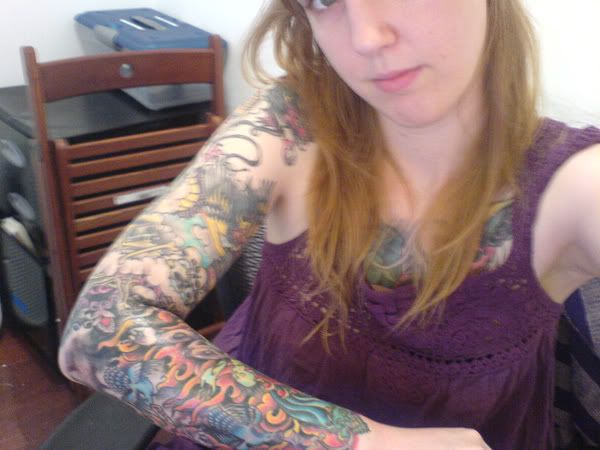 Close up of the protector demon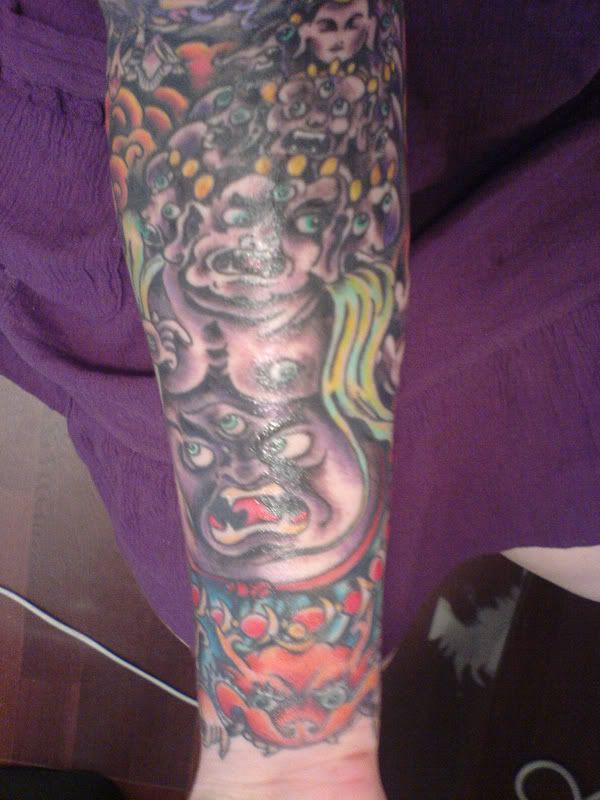 This is my favorite part of the tattoo-- where all the sections come together. The blue and yellow guy is flayed human skin turned into a cape.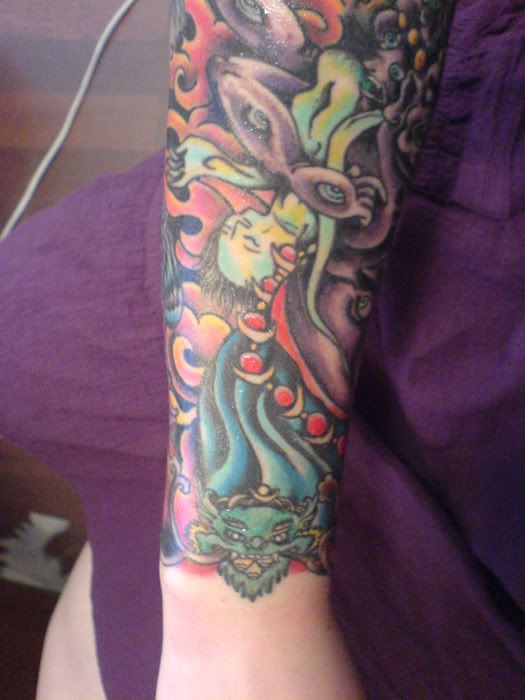 Shiny closeup of the birds. The one you can see has intestines in it's mouth. The other one has a heart in it's mouth.
and old pictures of the top half of the sleeve (some with the dragon, some unfinished & without):
one
two
three
four
I really need to take pictures of the whole arm piece by piece so the whole thing is documented correctly, but I need a friend with an awesome camera to help out with that, so it might be a while!
Anyway, sorry for the break from awful tattoos, I will get right on to posting some terrible ones for you shortly.
xo
Alice