When I first saw this tattoo, I thought the artist was going for a watercolor french impressionist painting style, but then I saw the terrible lettering under the tattoos and realized it's probably the work of a really bad artist.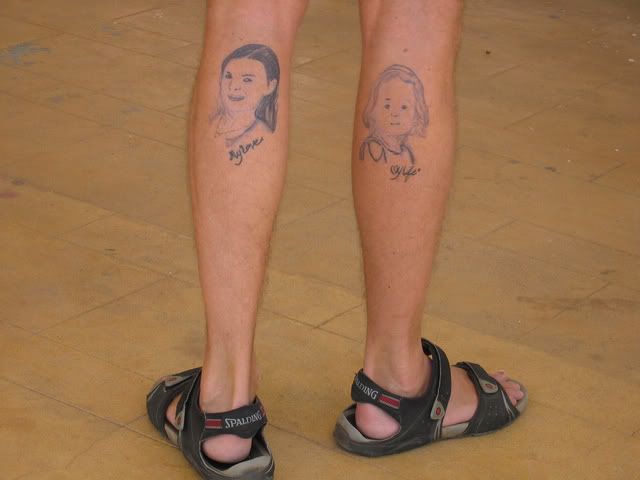 This was pointed out to me by one of my readers. Thanks, Steph!
This is the worst Betty Page I have seen. The triangle boobs are a little disturbing, but no big deal. The mushface is terrible but I'd like to think that when the tattoo heals it will look better. What is inexcusable, however, is the arms and hands. Especially the right arm. She looks like a T-Rex on one side. Plus she has major camel toe in the armpit area.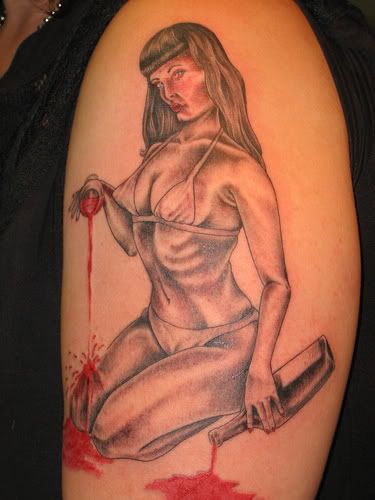 And finally... this isn't so much incompetent as ridiculous. The moon baby is kinda cute, but the sun has the biggest nose in the universe and shark teeth. At least the script is done really well.